Last Updated on December 19, 2022 by admin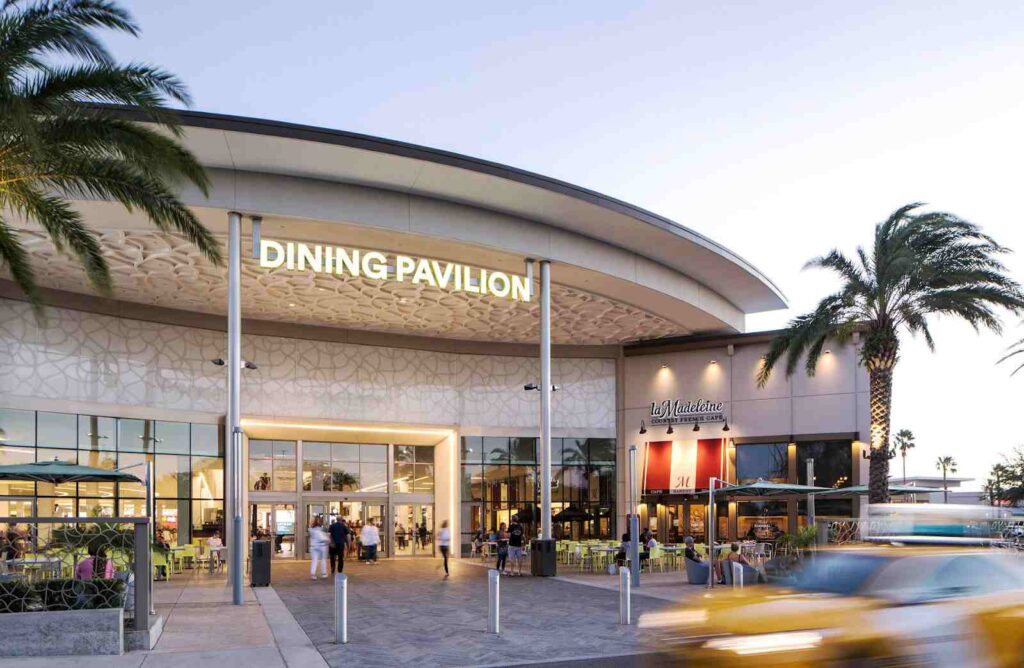 Florida is a popular destination in the southernmost states of the US as it has various theme park magnetisms and a relaxed multi-cultural vibe. This state is surrounded by the Gulf of Mexico and the Atlantic Ocean and is also known as the third most populated state in the US. From gorgeous beaches to warm weather, Florida offers various reasons to live it. Being the nation's lightning capital, Florida has the sweetest spots for you to do epic outdoor adventures. In addition, you can also enjoy wide-open spaces, exhilarating thrill rides at nearby theme parks in Florida, prestigious luxury malls in America, & colossal discount outlets both in indoor and outdoor settings.
Florida is well-prominent as a shopper's paradise because you can have not only luxury brands but also discount outlets in this state. In shopping malls in Florida, you will find the world's most coveted brands known for many things, namely-Disney world, alligators, sunshine, and offering some of the best shopping experiences in the entire United States of America.
Are you not sure where to start your shopping spree to browse the latest fashion? Or are you looking for shopping malls near you in Florida that can offer you elegant and bespoke outlets? If so, keep reading this blog to know a list of all the must-shop and the best shopping malls in Florida that are so diverse and cater to a range of your budget:-
1.)The Mall at Millenia: The 'world-class indoor shopping mall:-
Out of all the shopping malls in Florida, the Mall at Millenia is of the top malls in America and provides you with a shopping experience that no other mall can. This mall has classy and elegant interiors and is complete with not only glass ceilings but also immaculate fountains. The Mall at Millenia is the best mall to indulge in shopping in as it keeps you up with the luxury vibes and features countless high-end retailers, namely Gucci and Versace. Besides, this mall has a plethora of local brands and department stores.
2.) The Florida Mall: A true shopping paradise:-
The Florida Mall is the third-largest mall and, just right behind Aventura Mall and Sawgrass Mills, attracts as much attention as Universal Studios. This mall is home to almost 300 retailers that accommodate a wide range of budgets. From Michael Kors to JCPenny, you will find everything in this mall. Furthermore, this is the best shopping mall in Florida and has nearly 30 restaurants and a massive food court that give you a guarantee of offering you energy for walking through this enormous mall.
3.) Orlando Vineland Premium Outlets: A must-visit destination for budget shoppers:-
Orlando Vineland Premium Outlets is a well-reputed outdoor outlet mall that features year-round discounts to you. These outlets are home to several luxury retailers and local departmental stores that offer you exceptional discounts and bargains. You will not have to burn a hole through your pocket, and you can shop till you drop.
4.) Sawgrass Mills: The largest one-story outlet mall:-
Sawgrass Mills is a way out mall that offers you daily discounts. In addition, this mall offers you brands like-Tory Burch, Prada, and Michael Kors to let you enjoy shopping here. As the 11th largest mall in the US, it attracts billion people from all over the world. Besides, Sawgrass Mills is a popular destination for all budget-savvy people.
Read More: Saving Money on Your Camping Equipment
5.) Florida Keys Outlet Marketplace: Boasts the most unbelievable bargains:-
This outlet is home to over 50 retailers who offer you up to 40 % daily discounts. The deals of this shopping hotspot are out of this world. This way you can find no better place to shop than this one. Moreover, Florida Keys Outlet Marketplace has the greatest dining options that will undoubtedly fill you up.
In short, Florida has premium outlets and malls that are home to the most popular brands in the region and offer you incredible discounts. Besides, these malls provide exclusive brands and high-end brands that let you not walk without a shopping bag or two.
Read More: How You Can Appreciate Shopping On The Web Without having Stressing