Last Updated on February 5, 2022 by rabiamuzaffar
Summer Dresses 2021
Although summer hasn't ended yet it has moved into the very hot and humid monsoon phase. With the rains, everybody does get some much-needed welcome relief from the scorching heat. The weather itself dictates that certain fabrics and cuts need to be avoided. Body-hugging and tight clothes will make you uncomfortable all day long in this heat, instead, choose airier and loose-fit summer clothes for women. Oversized clothing is already a trend which makes it near perfect for the season
Opt For Lighter Fabrics
It's very important to choose the right fabrics material to wear. Materials like lawn and cotton tend to stay cool and are perfect to make summer dresses for women. The fine lawn also dries very quickly if you do ever get caught in the rain. Plus colours and patterns in cotton dresses for women add a pop of colour to their wet dark months.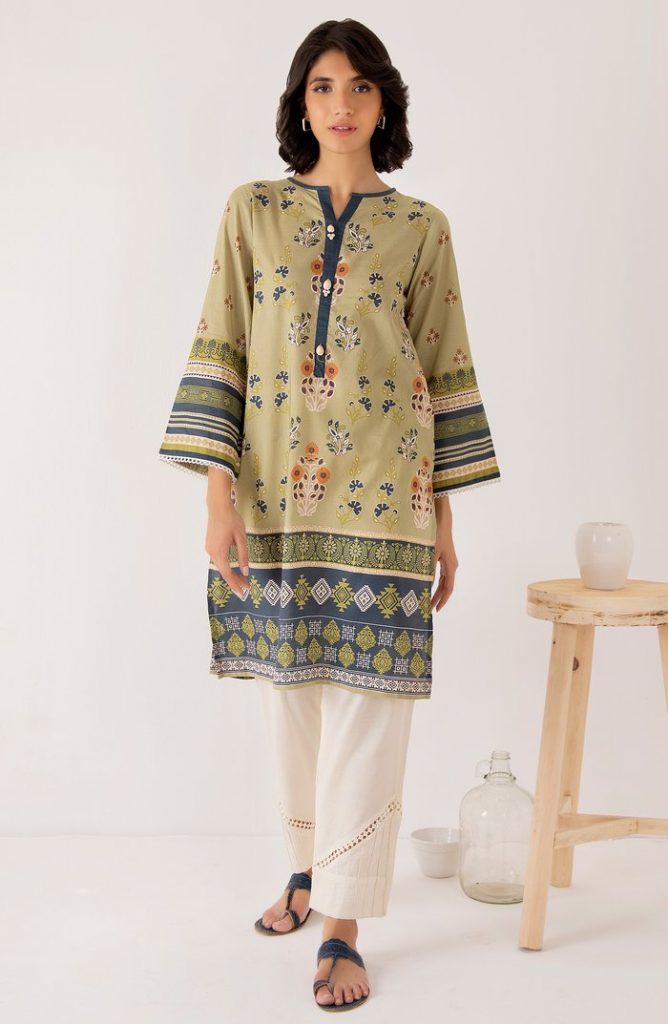 Stitched digitally printed lawn shirt single piece.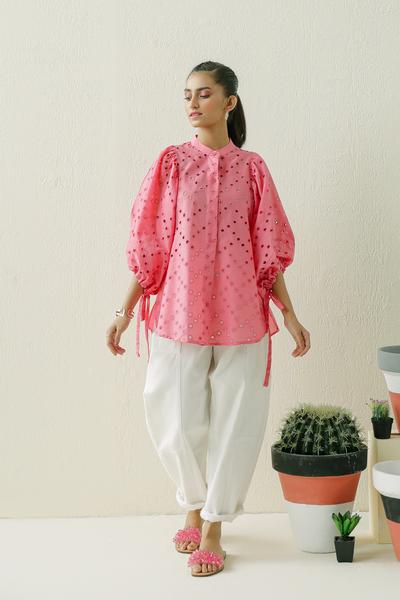 A trendy and chic lawn Kurti rendered in candy pink colour is beautifully adorned with schiffli embroidery at the front and baggy sleeves. Designed in a contemporary button open silhouette, this gorgeous Kurti is a great addition to your everyday wardrobe.
Loose is better thank Tight
Also, it's best to wear loose trousers or shalwars and loose shirts rather than form-fitting clothing as again they prevent you from cooling down. If you must do form-fitting the try out women's capris this summer, they look really adorable and chic. Alongside shalwars, short culottes are also worth a try.
Wide-leg culotte pants with front button closure.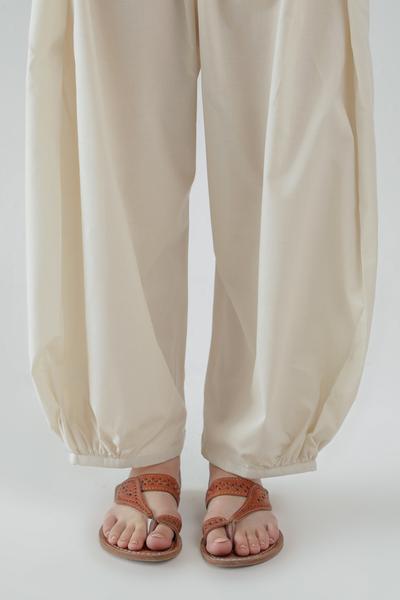 Cambric Pantaloon, something out of the Arabian nights. They are like flared pants cuffed at the ankles.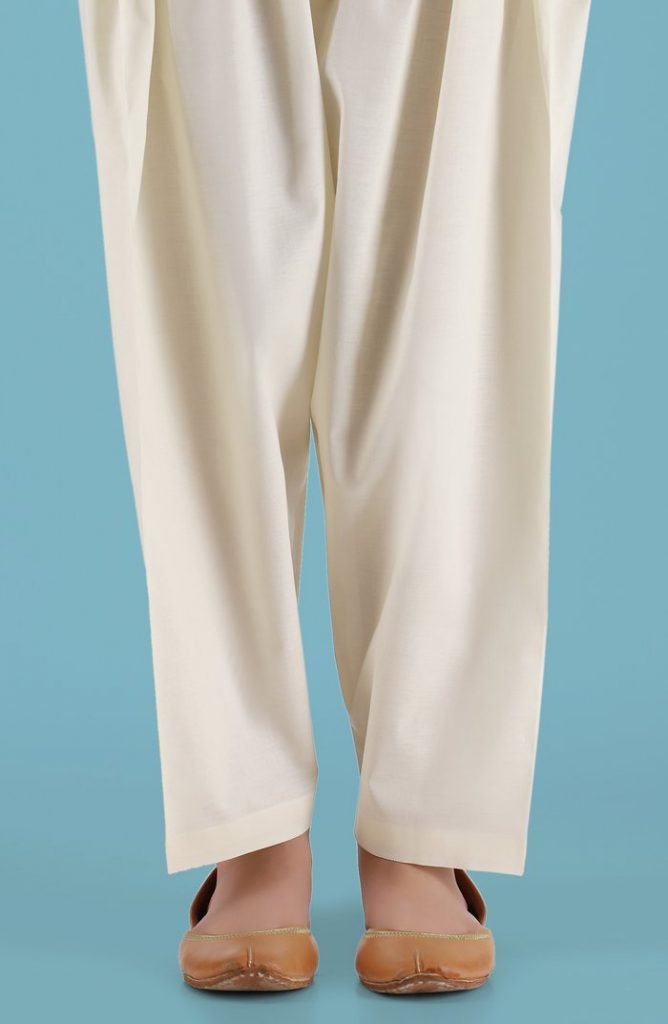 Stitched basic shalwar, which if you get a larger size will give you the flare that you need.
Straight Cut Kurtas
Although we are concentrating on losing kurtas instead of form-fitting but also be mindful of too much cloth being used. Avoid kurtas with a lot of flares and frills. You need shirts that are airy and light to carry. There is a new trend nowadays too buy a plus size dress and wear it as a flared kurta.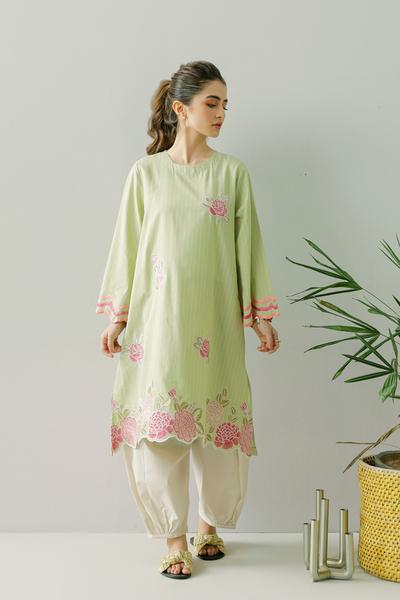 An enchanting composition is portrayed on this pale olive yarn dyed shirt. Adorned with exquisite floral embroidery at front and sleeves with scalloped edges, this mesmerizing outfit is a style statement this summer season.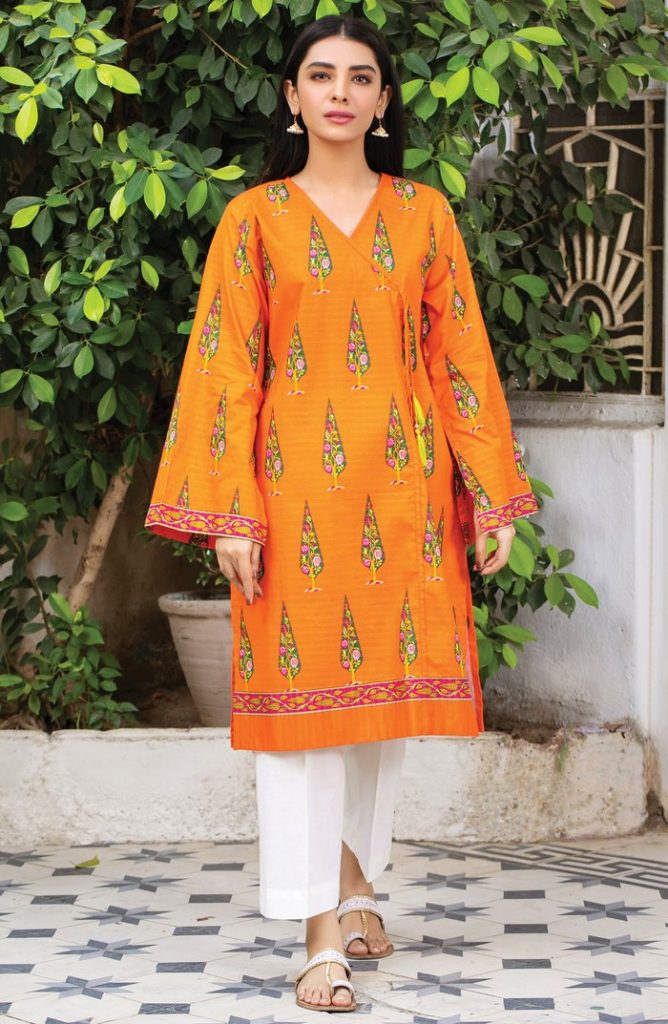 Stitched 1 Piece Printed Zari Stripe Shirt. Angharka Style Shirt with Dori Tassel Details
Full Sleeves vs Sleeveless Dress
Some of us are comfortable pulling off an outfit that has either cap sleeves or is a sleeves shirt totally. But those of us who are not comfortable do remember to pick sleeves that are wide towards the hemline or bell-shaped or the latest trend of kimono sleeves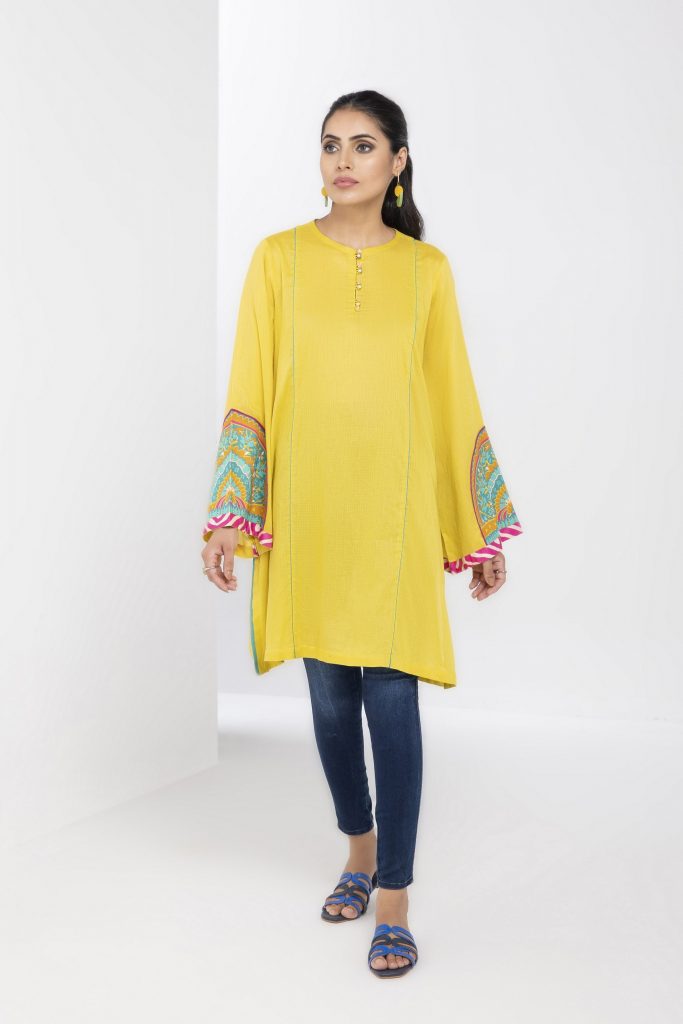 This melony dreamy kurta features vibrant embroidered borders on the bell sleeves – a fun way to elevate your wardrobe.
Portraying an elegant yarn dyed top designed in a trendy flowing silhouette, this luscious green ensemble is delicately embroidered with floral motifs at the front yoke. Ornamented with plastic balls, beads, thread tassels and sequins at the back neck, this classy top is a must-have this season
More important choosing the right colour is the same as choosing the right fabric. Whereas I love colour and my monsoon wardrobe is full of bright colours alongside summer pastels, it's time to introduce darker colours in your closet. I hope my summer monsoon styling tips help you ramp up your wardrobe for this intermittent season before we welcome the winter season.