Last Updated on October 12, 2022 by Hamna Nouman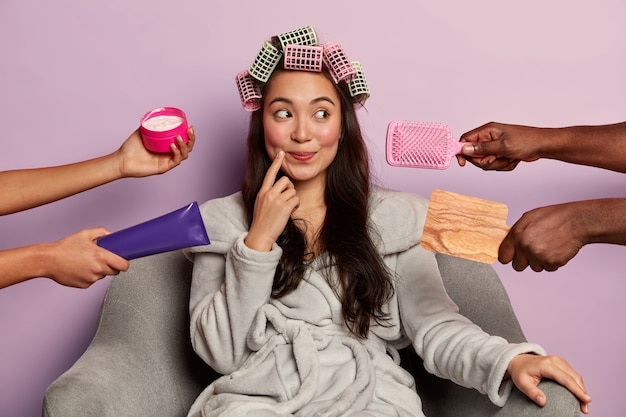 Hair care is just as vital as skin care. A well-planned hair care programme is just as crucial as a regular workout routine. Our hair begins to thin as we age; pollution and stress are two more variables that can cause irreversible harm to our hair. Hair loss and dandruff are sometimes signs of an underlying ailment. Mamaearth products are really reasonable, and you can simply obtain them to solve practically all of your hair problems.
Before you begin creating a plan for daily hair care, you must rule out the likelihood of any condition causing hair damage in any form. Try inculcating these methods in your daily routine to ensure improved hair condition and well-developed hair care routine.
1. Know your hair type
You can't create an efficient hair care routine unless you know what kind of hair you have. Knowing the texture, density, and amount of oiliness of your hair will assist you in selecting certain hair care and style products for your tresses. There are a few basic techniques for determining your hair type and density. Use a standard shampoo and conditioner from Mamaearth and wash your hair as usual. Make sure you are not engaging in any strenuous physical activity that would cause your scalp to sweat abundantly during the testing. Allow your hair to rest for 8-10 hours after washing it, which is enough time for the oil to collect in your hair.
You have oily hair if there is a lot of oil on the tissue. You have moderately oily hair if there is a little trace of oil.
However, if the tissue is absolutely oil-free – no prizes for guessing — you have dry hair.
If the tissue feels dry when pushed softly against certain portions of your hair yet oily when rubbed against others, you have mixed hair.
2. Comb your hair properly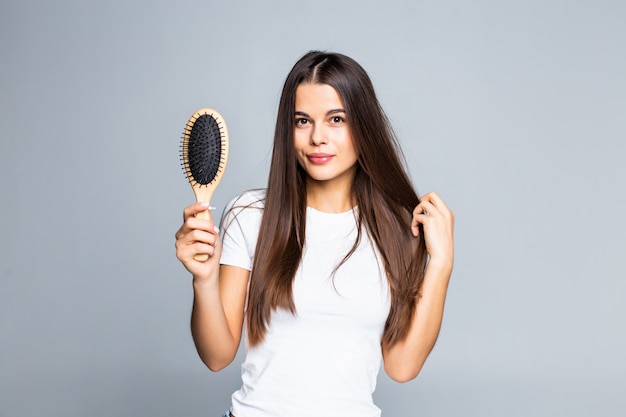 Combing your hair properly should be an integral element of your hair care regimen. Believe again if you think combing or brushing your hair isn't a huge problem. Over-brushing and using the wrong comb can both cause substantial hair damage. For all hair types, a wide-toothed comb and a boar bristle brush are recommended. The key is that you should not buy a comb composed of inferior materials. It is normally suggested to use a wooden comb. Every two weeks, you should wash your comb or brush. If you have long hair, it is preferable to detangle it before shampooing. This is also true for short hair. When your hair is damp, avoid combing or brushing it. However, while shampooing curly hair, attempt to detangle knotty clumps.
3. Shampoo your hair properly
You should start by selecting the best shampoo for your specific hair type. Rely on Mamaearth products for the best haircare routine. For example, if you have oily hair, avoid shampoos with a lot of moisture or significant moisturising characteristics. All you need is a cleansing shampoo. If you have really dry hair, by all means, use a moisturising shampoo. For regular hair, any moderate shampoo that can maintain the moisture balance will suffice. Do not shampoo your hair with hot water since it will remove all of the moisture and vital oils from your hair. Instead, use lukewarm water. You also don't have to shampoo your entire head of hair. Instead, concentrate on gently rubbing the shampoo into your scalp, where the concentration of oils and impurities is greatest. The suds will automatically flow down your hair as you wash it. Make certain that the hair ends are also washed and moisturised. After shampooing, always apply conditioner.
4. Oil your hair regularly
Oiling is unquestionably an important part of your hair care regimen. However, too much of it might backfire. Oil can permeate the hair shaft, providing moisture and avoiding hair damage. However, certain products such as Mamaearth products which include coconut oil, rice oil, onion oil have occlusive characteristics and can seal in moisture if left on for too long, causing additional outbreaks. It can also cause allergic responses in people who have sensitive skin. However, after consulting with a hair specialist, a basic oiling practice can be followed with caution. A hot oil massage, for example, may work miracles if done correctly. A heated oil massage is thought to be more effective than a cold oil massage because the heat promotes blood circulation, which increases nutrition delivery to hair follicles. Hair also absorbs oil more effectively when it is warmer. Overheating will destroy the nutrients.
5. Know the right way to dry
Drying your hair properly is also an important aspect of your hair care routine. This will keep you from getting tangled up. After washing your hair, attempt to dry it gently with a towel. Don't be in a hurry and don't use force. Use a microfiber towel – experts agree that this type of cloth is the least damaging to your hair. Ideally, you should allow your hair to dry naturally. However, if you want to style your hair in a specific way, you may need to blow-dry it. Begin blow-drying on medium heat. Maintain a 6-foot distance between the nozzle and your hair. If you truly want a surefire hair care routine, you may also use a heat protectant spray. In fact, any hairstyling equipment that uses heat, such as a straightener or curling iron, can cause harm to your tresses, making them fragile and brittle. If such equipment is a part of your hair routine, you should use heat protectant items before utilising them. The latter has the potential to be a great saviour.
6. Choose when to trim
Many individuals feel that frequent trimming should be an inseparable part of your hair care routine since it allows them to grow a thicker, faster-growing mop of hair. However, experts claim that this is a myth. Hair develops from the roots rather than the tips. So stop going to the salon only to get your hair trimmed, assuming that the snips and trims would result in faster growth and more abundant hair. Hair development can be hampered by a variety of circumstances, including health concerns or a lack of nutrients. Split ends, on the other hand, maybe avoided with careful trimming. In other words, trimming is necessary when there is damage at the end of your hair – if your hair breaks or has split ends, cutting might be a viable option.
Read more: Men's Hair Care Tips 101: Ultimate Guide To Hair Care For Men