Last Updated on May 27, 2023 by
We all love the unique appeal of jute rugs. They are perfectly good at complementing any home decoration by adding a special persona to the room. In this sense, it is no surprise that they have rising popularity today in the area rug industry.
Being made from dried plant fibers, jute is one of the most popular natural rugs. These hand-woven natural rugs have unique textures and look. If you are one of those who adore the natural beauty of jute rugs, you may need to know some essentials before deciding on purchasing one for your interior design. Keep reading to learn about jute rugs' advantages and disadvantages to give your decision with peace in mind.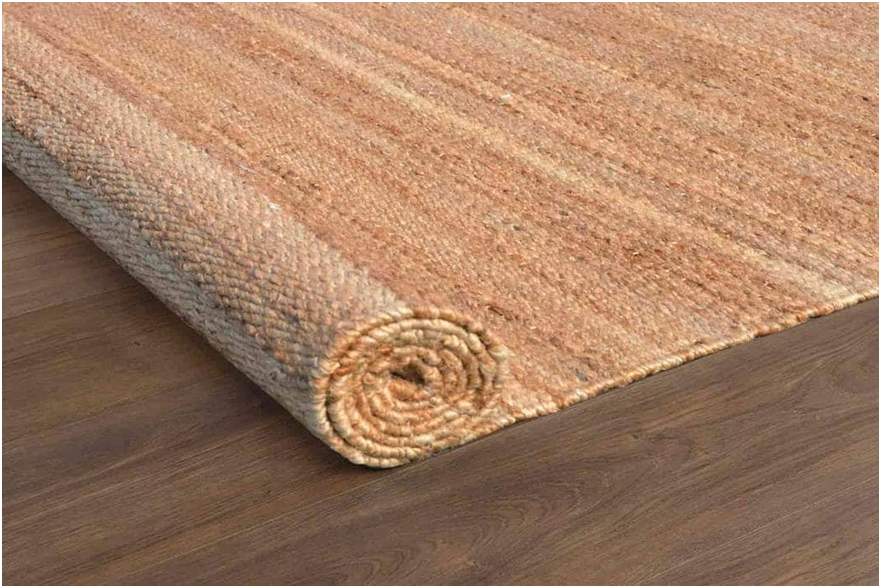 Pros of Jute Rugs
There are many benefits of using jute rugs for your home decoration. Their main advantages are as follows:
Durable and Long-Lasting:
As long as you maintain your jute rugs properly, you can be confident that you will be using them for a long time while still protecting them in their best shapes.
Easy to Clean:
You can vacuum your jute rugs and clean them only with a sponge, soap, and warm water. They are easy to clean when compared with many natural rugs.
Affordable:
Jute rugs are one of the budget-friendly alternatives amongst other natural rugs.
Non-Allergic:
Many people are allergic to some natural rug materials, like wool. If this is the case for you, you can prefer jute rugs as they are non-allergic.
Eco-Friendly:
Since they are hand-made and produced from natural materials, jute rugs are sustainable and eco-friendly, making them a popular choice in today's world, where we all need to make more conscious decisions about our shopping habits.
Naturally Beautiful:
Jute rugs come in different sizes, shapes, colors, and patterns, all reflecting a unique and natural beauty that perfectly complements your home décor.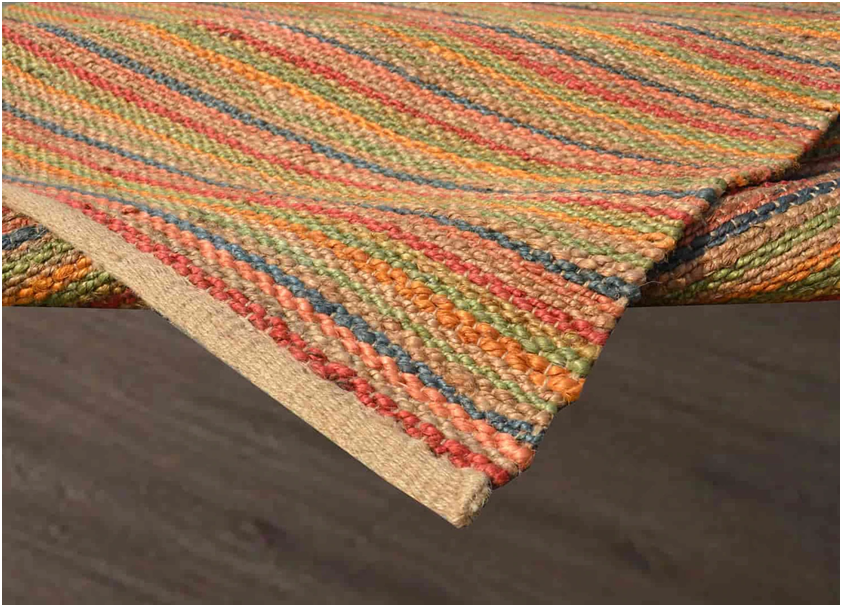 Cons of Jute Rugs
Besides their beauty and functionality, there are also some downsides of jute rugs listed below:
Tend to Fade:
Jute rugs tend to fade unless you protect them well. Exposition to sun and chemicals
Prone to Shedding:
Jute rug fibers come off here and there, but generally, these fibers collect underneath the area rug. You should vacuum under your rug regularly.
Not Suitable for High-Traffic Areas:
If you want to use your jute rug for a long time, you should avoid placing them in high-traffic areas where your jute rug can be stained or damaged permanently.
Feel a bit Scratchy:
If you are looking for a soft feeling under your foot, now that jute rugs are not the coziest and the softest natural rug options you have because of their rough texture.
May Become Moldy:
You should avoid using your jute rugs in places that can get wet. Since jute rugs are made from plant fibers, they can absorb liquid and so degrade quickly.
As you have learned jute rugs' pros and cons, you may now decide whether they are suitable for your needs. Check Antep Rugs' collection to get inspired by different area rug alternatives, including jute rugs.
Read more: How Rugs Enhance The Look Of Your Home