Last Updated on January 9, 2023 by Salman Khan
Ajmer is the city of culture and traditional values. Ajmer is a center city of Rajasthan city which is located 130 kilometers from Jaipur and 14 kilometers from Pushkar. The fantastic and unique conventional deals and practice make it one of the pilgrim centers of India. Ajmer is an incredible tourist place where you find India's old and new culture. Moreover, it displays a perfect combination of religion, nation, history, and other factors thriving and growing in peace.
You will find both Hindu and Muslim pilgrimage in the Ajmer. Khwaja Moinuddin Hasan Chisti's gravesite is equally most visited by both religions. The Ana Sagar Lake and the Aravalli hills are the other two most visited tourist destinations of Ajmer.
The list of places to visit in Ajmer is vast, and you won't get enough of such Ajmer tourist places. So, book your Rajasthan tour packages with LIH Travel and start your journey.
10 Top Places to Visit in Ajmer
If you're seeking top places to visit in Ajmer, here's a list of places you may visit during your sightseeing tour of the city. Although Ajmer is a small city, it is one of India's most dynamic destinations. Make a note of these Ajmer tourist attractions for a memorable vacation.
Ana Sagar Lake Maharaja Anaji, the descendant of Maharaja Prithviraj Chauhan, constructed the popular artificial Lake Ana Sagar. The Mughal rulers subsequently adapted the Lake, and it is today one of Ajmer's most prominent tourist attractions.
The Mughal Emperor Jahangir designed many attractions in Ajmer. The Daulat Bagh is one of them located near the Lake. Emperor Shah Jahan erected five Baradari buildings between the garden and the Ana Sagar Lake.
A lake is a fun place for a family outing. So, this is a magnificent place to visit in Ajmer.
1. Victoria Jubilee Clock Tower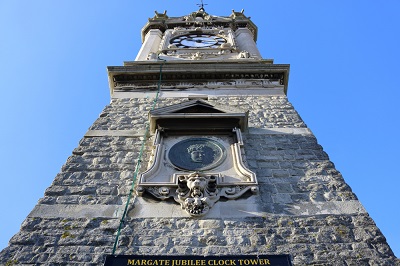 The clock tower of Ajmer catches the attention of many tourists. In the 19th century, it was built for the golden jubilee of Queen Victoria. Moreover, it now serves as a landmark for Ajmer City.
The Clock tower of Ajmer is made with unique Indo-Islamic classical architecture. This Tower has four balconies. Every balcony is a distinctive Islamic dome. However, the stares are out from all four edges of the Tower. All these combinations give a fantastic view and make the city beautiful. So, ensure to mark it as a place to visit in Ajmer.
2. Nareli Jain Temple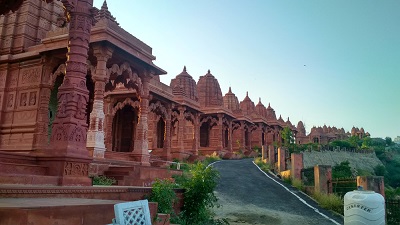 This gorgeous marble temple, located on the periphery of Ajmer, is a good combination of classic and contemporary architectural designs. It is a famous pilgrimage place for Digambara Jains.
Moreover, one of the most attractive Ajmer famous places is this magnificently sculpted temple, which exudes tranquility and calm.
3. Foy Sagar Lake
The Lake is an artificial lake near Ajmer city, and the purpose was to combat famine. In the 19th century, the Lake was named Mr. Foy. He is an English Man, and he got fame for his creation and delivery. Foy Sagar, one of the most beautiful Ajmer tourist sites, also provides breathtaking vistas of the gorgeous Aravalli hills that surround the city.
Moreover, the Lake is ideal for gatherings during the wintertime. Foy Sagar, renowned for offering superb sunset views, is also one of the most popular spots for holidaying pairs. Also, various birds travel to the Lake year-round, offering it a must Ajmer sightseeing for wildlife enthusiasts and photographers.
4. Daulat Bagh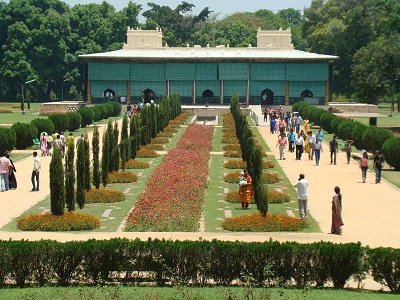 Daulat Bagh is among the most popular tourist attractions in Ajmer, attracting large crowds during the summer evenings. Jehangir developed the exquisite garden of Daulat Bagh next to the Ana Sagar Lake, which contributes to the majesty of the magnificent Lake.
Moreover, the marble pavilion, located within the garden's grounds, is among the top places to visit in Ajmer and is excellent for a natural retreat.
Moreover, catching a cab/taxi right to the garden or a public transit (bus/train) to the nearby location is the correct way to get there.
5. Buland Darwaza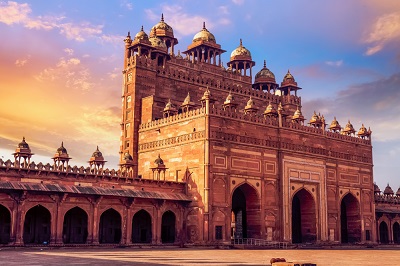 Among the historical sites in Ajmer, these semi-octagonal Darwaza towers are among the finest instances of Islamic architecture, and it displays the splendor of Akbar's era. So, don't miss out on this best place to visit in Ajmer.
This massive tower was built to commemorate Akbar's triumph over Khandesh and Ahmednagar around 1576. The 176 feet tall gateway is located on the southern entrance of the Dargah Sharif. Additionally, the center chamber, encased in a dome, climbs to the mosque's courts, adding to the mosque's aesthetic magnificence.
6. Savitri Temple
The Savitri Temple in Pushkar is world-famous and among the best places in Ajmer and a must-see for residents. Savitri Temple is a temple dedicated to Lord Brahma's initial wife. In Ajmer and Pushkar, Savitri Temple is the most visited tourist place.
Moreover, one must climb a steep flight of stairs to reach the temple. It offers spectacular views of the lovely Lake and the attractive villages that encircle it.
7. Ajmer Government Museum
The Ajmer Government Museum is one of the most attractive places in Ajmer. This was made in 1908, and it is full of ancient artifacts of Mughal Emperor Akbar.
The Museum has numerous areas, such as Arts and Crafts, Armory and Industry, Archaeology. In the Government Museum's collection, one can discover Ancient statues of numerous Indian gods, swords and daggers, legendary Mughal artworks, and much more. Also, the Museum is a historical attraction. It is the most beautiful and royal Museum of Ajmer.
8. Akbari Fort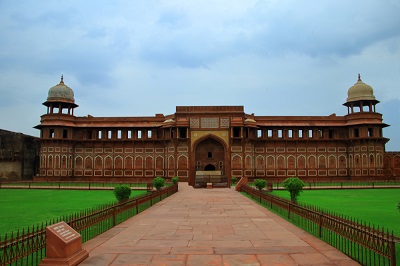 Constructed in the Mughal and Rajputana styles, Akbari Fort is a work of art. It was erected in 1570 by Akbar, who had ordered it. His son, Prince Salim, formerly resided at this royal fort. The fort is now among the top places to visit in Ajmer. An assortment of Mughal and Rajput artworks and armor is here.
So when visiting Ajmer, consider Akbari Fort as a place to visit in Ajmer.
9. Birla City Water Park
Birla City, situated close to Ajmer's Mukhapura Circle, is a small water park that promises a fun day for persons of different ages. Several pools, waterfalls, and a rain dance zone guarantee that you will be enjoying yourself a lot here.
Additionally, here you will find a merry-go-round-the-pool ride, a space shuttle, and numerous indoor and outdoor game amenities. Additionally, here you'll find necessities like locker rooms, swimsuit renting, and food stalls.
So, if you are looking for an exciting place to visit in Ajmer, consider this.
Bottom Line
Numerous best places in Ajmer will make your trip to Ajmer excellent and memorable. So, it is the right time to book your package with LIH Travel and enjoy your vacation with these Ajmer tourist places.