Last Updated on May 27, 2023 by hassan abbas
Indeed, home staging is an art. But, you can easily acquire this interior art by using your aesthetic sense. Moreover, it is fun to design your own room without using any professional help. However, some expert advice can help you do it the right way. Well, we all tend to arrange and rearrange our double bed all around the room. This article will help you skip all that trouble of dragging furniture again and again.
A bedroom is one of the most important rooms in the house. It is where you relax after a long day at work or just a busy day at home. It is somewhere you can also recharge your batteries so that you are ready for another busy day. For you to get the best out of your bedroom, it is important to make sure that you have everything that you need.
Your perfect sleep sanctuary begins with Modern Bedroom Furniture that suits your style and addresses your needs. Art Sample Home has an incredible selection of bedroom furniture, but with so many options, how do you choose what's right for you? Here are a few tips to help you get started.
Furthermore, it is a great activity to redesign your bedroom to freshen up your mood. In addition, it is crucial to optimize your space to fill the gaps and make it synchronized. In this case, here is a compilation of six possible bedroom layouts to help you rearrange your Modern Bedroom Furniture and other aspects. Check them out below:
Room with a sitting area
Home staging a primary suite
A kid's room layout
A double bed, room layout
A bedroom that features a fireplace
A room with a corner entry
Room with a sitting area:
Usually, large master bedrooms have ample space to fill other than cupboards and a bed set. These master bedrooms are somehow tricky to design and arrange. In these cases, you need to create a sitting area. First of all, start by placing the king-size bed. Try to put it in the center of the room, where you can put two or more chairs around it.
Now, you will notice ample space to fill in the bedroom. The next step is to place two sitters right in front of the bed set. Also, place a coffee table between the chairs and put an area rug under the sitting area. This one is the top-recommended layout for a luxury suite.
Home staging a primary suite:
If you have a room full of exits and entry doors, it can be hard to manage the space efficiently. So, make it a functional room by clearing the floor design. Firstly, do not over-accessorize the room with wooden pieces. Also, keep the bed frame simple and allow it to be the focal point of the room.
Furthermore, avoid placing anything on the doors. Use one corner of the room as a dressing area with a mirror and a dresser. Then create a small sitting area in the other corner of the room. Use warm wood tones to create an intimate bedroom layout.
A kid's room layout:
A room for kids is a compact space in a square shape. For starters, the floor plan must be minimal. Keep in mind that a kid needs a single or a queen-size bed, a study table (maybe), and a closet. If the room is much smaller, place the bed in the corner of the room. Otherwise, place the bed in the center of the room and leave some space to walk around comfortably. Add a warm rug under the bed for comfort.
A double bed, room layout:
Are you familiar with a primary suit? A small primary suite typically features a square room with minimal furnishing. In these bedrooms, less is more. That is why you should only go for a double bed that does not take up much space. Moreover, use white upholstery to make the room look big. Also, keep the interior of the room in light shades to give the illusion of spaciousness. Plus, opt for minimal or no furniture in these small bedrooms. You can also turn it into a guest room.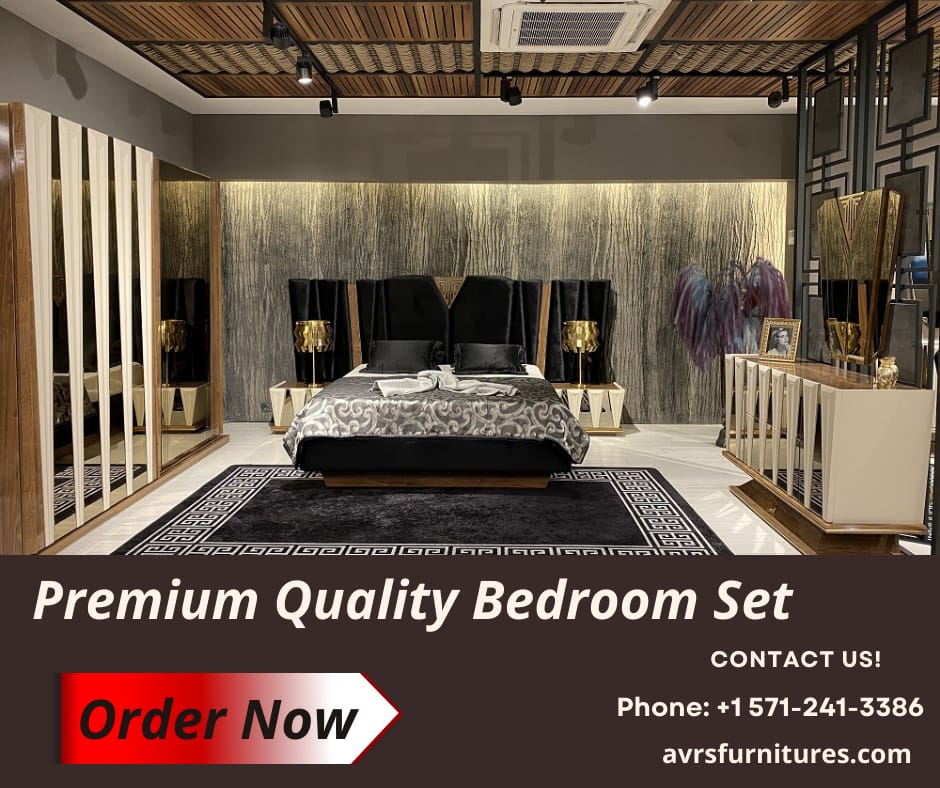 A bedroom that features a fireplace:
A room with different corners is a tricky one to handle but fun to do the interior. In such rooms that feature a historic fireplace, decorate that area with small art pieces. So, keep the layout classic and dress the bedroom in a dreamy setup. Then add an architectural mantel. Luxury bed sets, for instance, are the best ones to place in these setups.
In addition, hang a vintage frame above the fireplace mantel. That featured wall will become the focal point of your room. It will give a European flair to your classic room décor.
A room with a corner entry:
An angled room is fun to décor, so use your interior skills to create a perfect bedroom layout. If your room has a corner entry, make sure you use the space for multipurpose. First of all, do not place any wooden furniture in that corner, as it will hinder the traffic flow. Well, experts say that rooms with attached balconies and open galleries are perfect for fresh air.
So, style your room with a white canopy bed. Believe it or not, it will enhance the aura of your bedroom. Moreover, create a small sitting area with low back seats to use the space wisely.
Conclusion:
There are many ways to create a practical and beautiful layout for your bedroom. This article contains six suggestions from home staging experts. For starters, create a sitting area with two-seaters and a coffee table in the master bedrooms. But, go for minimal décor and only a double bed for small bedrooms. Also, avoid placing furniture in exits and entry doors. Try the suitable layouts from these six options and tell us how you like them!