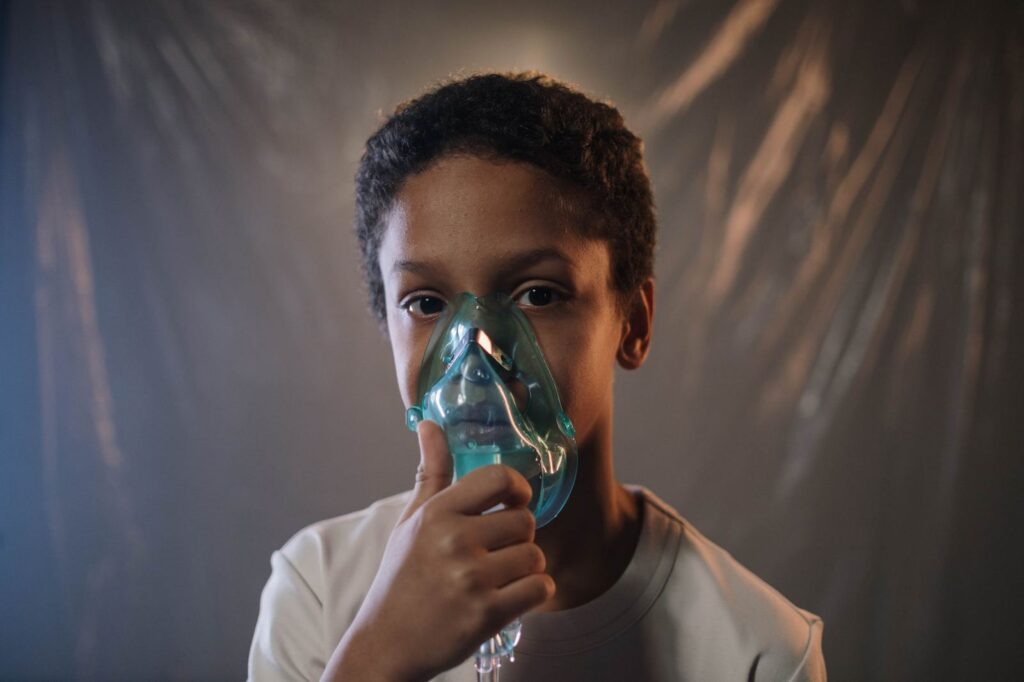 Every parent wants the best for their child. It's only natural to get anxious and worried, especially if they suffer from a chronic condition like asthma.
Dealing with symptoms like coughing and shortness of breath can be too much, sometimes leading to missed school days. About 44 percent of children have uncontrolled asthma, according to the Centers for Disease Control and Prevention (CDC).
Tips for Managing Asthma
While asthma is a chronic condition that affects breathing, it can be controlled. Here are five tips to help your child breathe easily and sleep well at night.
1) Create an action plan
An effective asthma action plan empowers the whole family to do the right things when necessary. It should be a written, step-by-step instruction that contains:
all details on how to monitor your kid's asthma
what to do when flare-ups occur
how to adjust medication
how to avoid asthma triggers
when to see the doctor
A clear action plan helps you manage your child's symptoms to prevent any serious events from happening.
2) Avoid asthma triggers
Understanding asthma triggers can help you identify and avoid them. Triggers are anything that can cause allergies and bother the airways, leading to flare-ups. The most common triggers are colds, molds, pollen, smoke, and sudden weather changes.
Knowing your child's triggers will require research and a doctor's expertise. A doctor can run tests to check which allergies make your child's asthma worse. Once you have a list of the triggers, ensure your child stays away from them.
3) Take medications as prescribed
Consult a doctor to identify which medicine your child needs and how to use and take them. Most children with asthma take long-term control medicines to keep airways from irritation. Others only use quick-relief drugs during a flare-up to assist in opening the airways.
There are many different forms of asthma treatment. You should talk to your doctor to know the right one for your child. If your kid needs daily medication, find a way to make it easier to remember to take their dosage.
Important note: always keep medication handy and ensure anyone with your child has them too.
4) Get the flu vaccine
The flu can still be a severe infection even if your kid has well-controlled symptoms. The airways of asthmatic individuals are more sensitive, and viruses can cause even more inflammation.
It's recommended that children get a yearly flu shot, especially asthmatic kids. If children catch the flu, they're in more danger of flare-ups and developing other serious illnesses.
5) Schedule regular appointments with the doctor
To control your child's asthma, your doctor will provide a treatment plan and reexamine it at every visit. Scheduling regular visits make it easier for your doctor to spot anything unusual and recommend medication immediately.
If your child's symptoms don't improve with the new treatment, update your doctor promptly.
Don't Let Asthma Take Control
Having asthma can make it harder for your child to play with other kids. As a result, they can get discouraged and feel like they can't do anything fun. This is where you, as a parent, encourage your child not to let their condition bring them down.
Learning about what medications to take and when, and which triggers to avoid– can be the most challenging part of asthma care. But don't be disheartened.
Discuss your child's asthma concerns with doctors at specialist centers like the Carolina Asthma and Allergy Center. They have experts in Allergy and Immunology who can diagnose and manage your child's asthma.
Apart from this if you are interested to know more about 5 Tips for Parents then visit our Health category