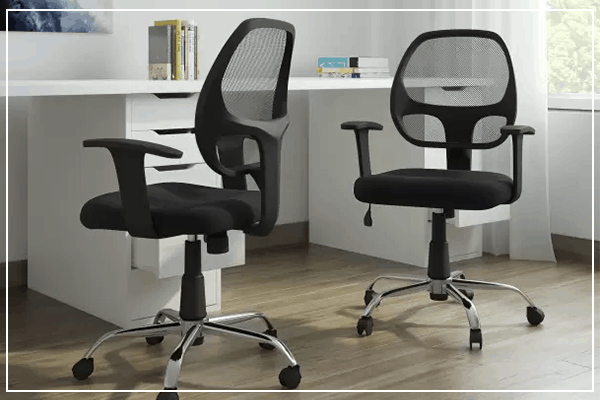 All furniture needs maintenance, and your office chair is not an exception. We use office chairs every day and they go through a lot of wear and tear. As they bear your body weight for long hours, they need regular maintenance. If they are not maintained well, both employees and visitors may hesitate to sit on them. A visitor or you may have accidentally spilled something on the chair that t3
arnishes the appearance. Only with regular maintenance and cleaning does your chair look its best and have a long life.
Cleaning your office chair
The first step in cleaning the chair is you should check the upholstery tag. By doing this, you understand the safest way to clean the chair. Different materials are used in making office chairs and you should know how to clean each type of material.
Read the upholstery tag
An office chair has an upholstery tag and you should find it before you clean. The upholstery tag has the instructions for cleaning the chair. They have a cleaning code that specifies the method to clean the chair.
The most common cleaning codes are:
W: Clean with water or water-based products.
S: Clean with a water-free solvent or dry cleaning solvent. This is for chairs made of cotton or rayon.
WS/SW: Clean with either water-based or water-free solvent.
X: Clean by brushing or vacuuming only.
C: Crypton cleaning
Cleaning the surface
Use only the cleaning solutions which are recommended for cleaning an office chair. You should never use abrasive cleaners. Use a clean cloth for wiping the plastic and leather surfaces. In case of accidental spills on the surface, clean them immediately to avoid stains. Whatever be the material of the chair, you must clean it regularly. Vacuum it once a week to remove the dust and grime accumulated on the chair.
Maintaining your office chair
Clean and lubricate the caster wheels
Caster wheels in your office chair allow you to glide around your work area. You should clean them often to remove dust, hair, fibres from clothes, and debris which clog the casters. Flip the chair to an upside-down position and pull out the wheels. Clean the collected debris and apply a lubricant before putting the wheels in place. Doing this ensures that the office chair moves smoothly on the floor.
Replace gas cylinders
Sometimes you may find that your chair sinks as you sit on it. A gas cylinder is used in an office chair to provide the pneumatic lift. If the chair is sinking, it shows that the gas cylinder is faulty or leaking and you need to change it. Contact the chair supplier to get the right size and type of gas cylinder.
Keep away from direct sunlight
Whether you work from home or your office, ensure that you do not place your office chair in direct sunlight. The UV rays from the sunlight can actually damage your chair and the fabric fades or gets damaged soon. Adjust the window blinds to restrict sunlight from falling directly on the office chair.
Replace the chair
Even after providing good care and maintenance, your chair may need a replacement. If you ever notice that the damage is beyond repair, then replace the chair immediately.
Cleaning and regular maintenance will always protect your chair and extend its life. Your well-maintained office chair comforts you and offers optimum support while working. A good office chair not only comforts you but also helps you boost your productivity. You can also Shop Aeron chairs online.
Read More: Gaming chair user guide: Enjoy comfortable good posture