Last Updated on September 26, 2023 by Umer Malik
The way that you budget and how consistently you stick to your budget both play essential roles in the process. To become better at handling your money, you'll need a consistent method that allows you to track your income, expenses, savings, etc., without falling off track. To get started working on ways to improve the way you handle your money, read on for some crucial information.
Keep A Daily Budget
As aforementioned, the way that you budget can have a significant influence on your overall ability to manage your money effectively. From tracking your daily expenses to establishing a set amount of money for each essential purchase in a day, there are many ways you can take control over your money and hold yourself accountable.
Look for budget tracking apps or books that you can use to write your financial plan. Whatever system works best for you is perfectly fine. As long as it is effective and you stay consistent, you're on your way.
Work With An Advisor
If you can afford to work with a financial advisor, do so. You'll benefit from learning more about their expertise with finance and can learn specific strategies that may set you on the right path for success.
You'll even discover possible loans you might qualify for, such as va loan rates, and find additional ways to use your money better. Whether your goals are to pay back debt or build wealth, working with a professional can help you get there.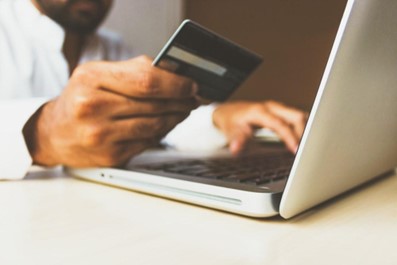 Find A Mentor You Trust
In addition to working with an advisor, you might also find it helpful to work with someone in your own life that you've found to be very financially responsible. This financial mentor could be a coworker, a neighbor, a close friend, or a family member.
Consider the people in your life and whether any of them may be able to help you improve your credit score and money management skills. You might ask them for advice on managing money more effectively.
Make sure this person is someone you trust and feel comfortable discussing your finances with. It is essential to learn from others, but it is also important to get advice from those you are comfortable reaching out to.
Open A Savings Account
Open a savings account through your bank and start contributing to your savings regularly. You may be able to preset your accounts so that 10% of your income goes into savings automatically (if this percentage was your goal).
In other cases, you may have to place your money into savings portions with each payment, but consistency is key here. If saving 10% of your paycheck for savings is too ambitious right now, that's okay. Work with what you've got and move up the ladder as it works for your financial situation.
Cut Back On Nonessentials
You'll save more money automatically by cutting back on expenses and purchases that are not critical to your needs. Frequent trips to the salon or dining out can add up quickly. Now we're not talking about firing your class action lawyer or driving around on a bike everywhere. Instead, cut back on these entertainment-related purchases and any subscription services you don't use often. The money you don't spend can go toward expenses or placed into your savings.
The Bottom Line
Becoming better at managing your money is a process. Take the daily steps you need to keep a solid budget and manage your money more effectively. Reach out to professionals and mentors in your life who may be of assistance to you and your goal of improving how you manage your money. It takes time to improve one's financial situation. Stay consistent, and you will get there!