Last Updated on March 3, 2023 by Ahmad Shahzad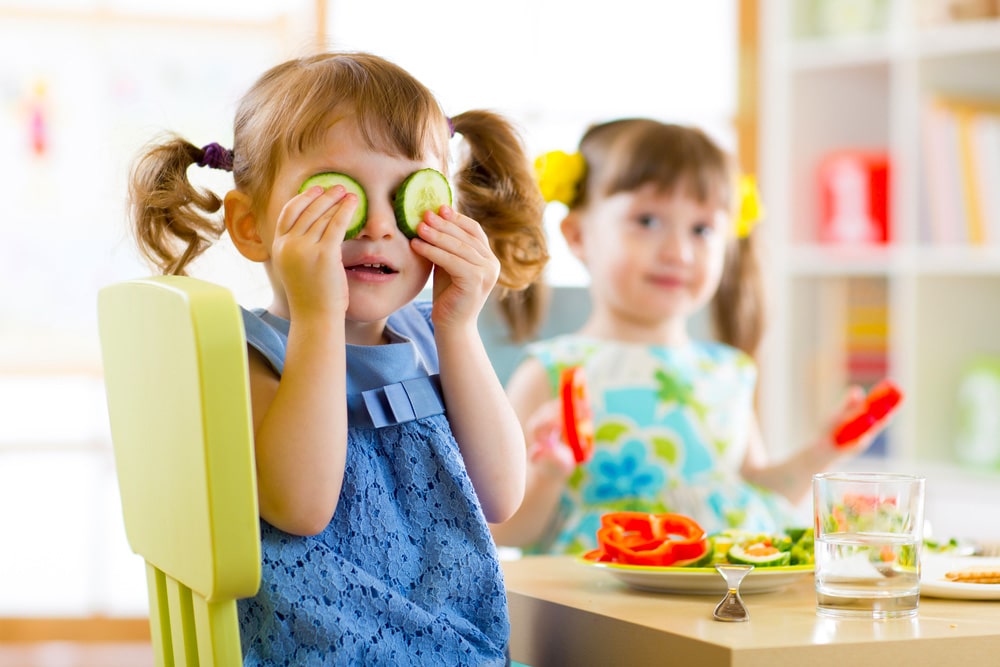 Research shows that 1 in 3 children have obesity issues that lead to heart diseases. Parents need to think about their health because we can see how junk food replaced the healthy diet in recent times. Kids love to go to KFC and MacDonald's, but they do not like to eat home-made food.
Parents should balance their lifestyle and help the kids to learn what foods they should eat.
Do you know about the causes of heart diseases in children?
Our next section shows some real-causes that can harm your kids' heart health and lead to serious issues.
Plaque buildup
Diabetes
Unhealthy diet
Obesity
Smoking exposure
Second-hand smoking
Uncontrollable cholesterol level
Physical inactivity
Too many calories can result in obesity issues that can take a long time to recover. Parents should discuss with the pediatrician about the child's diet as it is crucial to managing their daily food, or it can result in weight gain.
More calories affect heart health and also leave negative impacts on overall health.
Here, we have come up with some ideas that can prevent your children from heart diseases.
Childhood Heart-Friendly Diet
When your child begins the solid foods, make sure that you introduce veggies and fruits.
Always go with portion sizes as it includes different fats and other nutrients:
1.5 cups of fruits
6 ounces of whole-grain
2 ounces of fish or chicken
You should always prefer low-fat dairy for your child because too much fat gains weight and leads to serious health issues.
Breastfeed infants as it will provide their body strength and keep them protected against any potential diseases.
Children love to drink soda, but parents must introduce them to milk, water, and other juices. Sugary drinks can put their health at risk.
You should put pressure on your children to eat everything but make sure that you serve them colorful plates.
You should cook brown rice for your kids but avoid white rice. Such food will provide nutrients to your child and strengthen their body.
Don't forget your child's age because younger kids should not drink fruit juices until they turn 1. You can only provide 4 ounces of juice to children aged 1-3 years.
Your child will follow your actions and want to eat what you prefer. When your kid is grown up, keep the portion sizes reasonable and never allow your child to eat fried food on a daily basis.
More techniques
We can't deny how screen usage makes our children couch potatoes. They always want to sit but not get involved in physical activities. A survey shows that physical inactivity has increased many health issues in kids these days. Parents should set the time for their kids so they also go outside and participate in sports and other activities.
What else?
Develop your kids' interest in sports and allow them to join any sports club because physical activity reduces heart diseases and maintains blood pressure.
Researchers from Rashid Latif hospital share that parents should never allow kids smoke exposure at an early stage. You should not allow your teens to meet such people who smoke. If you are also a smoker, quit smoking, or it will put you in danger.
Heart failure is the most common disease as the number of heart patients increases every year. We should follow a healthy diet plan to maintain the heart health of kids.
Lifestyle change can help our kids to manage weight and prevent heart diseases. According to one of the best child heart specialists in Lahore, it has become crucial to understand what diet plan can provide complete nutrients to your kids.
Outlook
Kids notice every action of their parents and follow them almost at every step of life. You should quit unhealthy food and prefer veggies and fruits. If you smoke cigarettes, remember that your family and children will also get affected due to the third smoking hand as it triggers heart health issues plus it also leads to respiratory diseases.
Healthy Habits for Children to Prevent Heart Disease
Heart disease is a growing concern among children. Research shows that one in three children is overweight or obese, putting them at risk for heart issues. Parents play a crucial role in ensuring their children develop healthy eating habits and lead an active lifestyle to prevent heart disease. 
Some real causes of heart disease in children include plaque buildup, diabetes, unhealthy diet, obesity, smoking exposure, second-hand smoking, uncontrollable cholesterol level, and physical inactivity. Therefore, parents need to proactively manage their child's diet, discussing their daily food intake with their pediatrician to prevent weight gain and promote healthy eating.
Introducing vegetables and fruits into a child's diet from the start of solid foods is crucial. Paying attention to portion sizes and incorporating different fats and nutrients is important. It includes 1.5 cups of fruits, 6 ounces of whole grain, and 2 ounces of fish or chicken. Low-fat dairy should be preferred, as too much fat can lead to serious health issues. Breastfeeding infants provides them with the strength they need to fight potential diseases.
Limiting sugary drinks and introducing milk, water, and other juices is also important. Serving colorful plates and brown rice instead of white rice can provide nutrients and strengthen the child's body. Parents should also pay attention to their child's age, with younger kids being advised against drinking fruit juices until they turn 1, with only 4 ounces being provided to children aged 1-3 years.
Along with diet, physical activity is critical in maintaining heart health. Encouraging children to participate in sports and outdoor activities helps reduce heart disease and maintain blood pressure. Setting limits on screen usage is also important to ensure children remain active.
Parents should never allow children to be exposed to smoke, with smoking exposure and second-hand smoking leading to serious health issues.
Read More: Scientifically Proven Health Benefits Of Traveling