Last Updated on March 6, 2023 by Ahmad Shahzad
Whether you are planning to move out of your parent's home or find your own place after college, renting a property is often the way to go. But if you have never rented a home before, the associated processes can seem a bit daunting.
But renting a place is nowhere near an impossible task. Learning about a few aspects allows you to breeze through the common challenges and settle into your new space in no time.
To support you through this critical process, here is a quick guide on everything to know when renting.
Make Sure You Can Afford Your Rent
While you may want a place with plenty of natural lighting or best-in-line kitchen appliances, it is important to understand that these features may come with a hefty price tag. If you are on a budget, it is essential that your rent meets your monthly spending limits.
As a rule of thumb, determining that your monthly rent does not exceed 30 percent of your income allows you to afford your housing more comfortably. This is also where you can determine why you should rent an apartment instead of leasing a starter home or vice versa.
Don't Pay More Than What You Owe
It is a tradition to pay your rent by the first of every month. But it is by no means a rule set in stone to move in only around this date. While this practice lets you understand the flexibility that you have at hand, it can also create some issues in paying your rent for the first month itself.
That is where prorated rent comes into the picture. By calculating your rent for specific days instead of the whole month, you only have to pay the amount you owe until the first of the month.
Read the Fineprint Regarding Renovations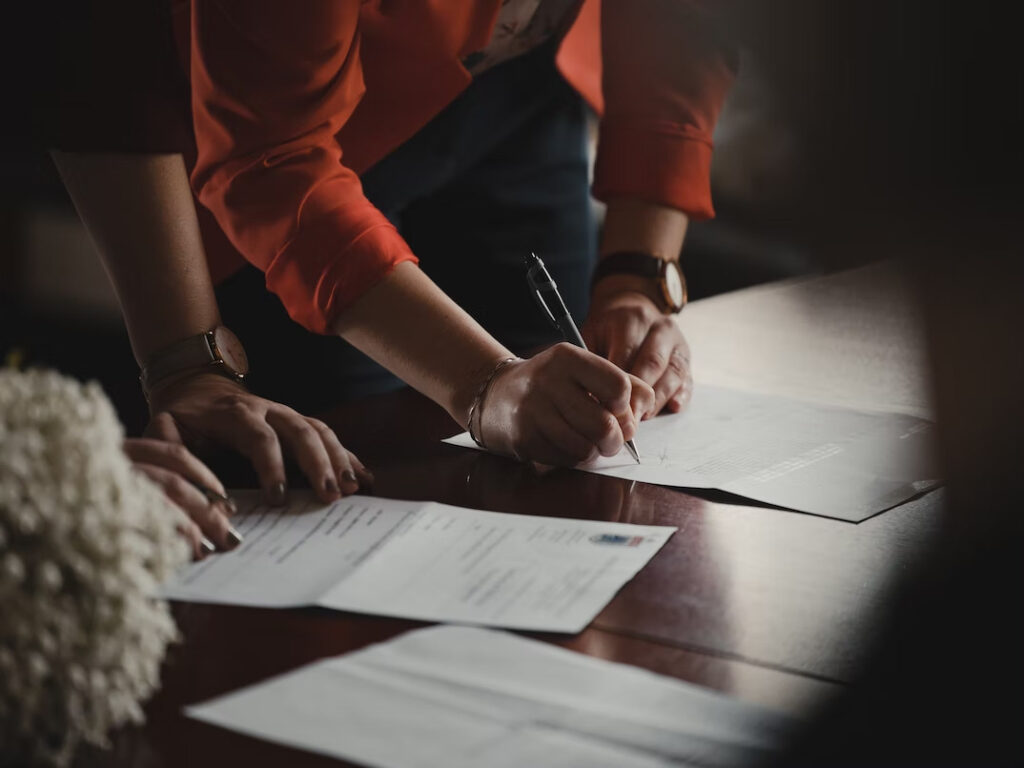 No matter if you are big on home decor or just want your living space to reflect your taste, you may want to redo your rental according to your liking. But before you hire an online interior designer or a contractor, ensure that you read the fine print on the changes you can make to your new home.
Whether you are finding tips for renting in Sydney or Dallas, this suggestion often ranks on top. Besides helping you steer clear of any surprise limitations on renovations, this also saves you from unwanted conditions within other aspects of your rental agreement.
Hire Movers Beforehand
It is crucial that you make arrangements to hire movers a few days before your actual move. Highering movers soon enough ensures you can get to your new place according to your planned date without running into availability issues with moving services. This holds true whether you need an interstate or local moving company.
This is especially helpful if you are moving out from a particularly busy area or doing so on the weekend, where tens of households may require such services at once. This helps you avoid one of the biggest moving mistakes that you can make and lets you execute your move in an ideal manner.
Make a Plan to Lighten the Load
If you plan to have roommates within your rental space or want to move to a bigger place within a year or two, it is crucial that you don't lug around unnecessary belongings with you. This allows you to complete your move quickly and gives you the advantage of bearing lesser costs for moving.
Instead of discarding your belongings unceremoniously, you can look into selling them through an online marketplace. This lets you lighten your unwanted load while also making you a few bucks in the process. In turn, you can contribute this extra cash towards your rental expenses.
Through this information, you can simplify the otherwise grueling process of renting your own home. Enjoy the perks of living in your dream space without paying up a fortune in return.
Effective and Humane Ways to Keep Birds Away From Your Property
Birds are beautiful creatures that add charm to our surroundings but can also cause damage and inconvenience. Whether you're dealing with a small bird problem or a full-scale invasion, it's essential to use effective and humane methods to keep them away. Here are some tips that can help:
Install visual bird deterrents: Giant balloons, reflective tape, or shiny objects can fool various bird species. These simple devices keep birds away from the area even when you are not around.
Use scarecrows: Scarecrows have been used for centuries to keep birds out of fields. You can use them in your garden or lawn to frighten birds away during the growing season.
Sprinkle baking soda: If you want to deter pigeons from your porch, sprinkle baking soda all over it. Birds don't like the sticky substance, so it will help if you sprinkle it frequently.
Use chicken wire: Chicken wire is an excellent way to protect your seedlings and newly planted tubers from bird damage. The wire can be twisted around hoops and lifted onto stakes.
Use holographic flash tape: This bird deterrent uses reflective images imprinted on a polyester film. The images reflect colors of the visible spectrum as they move and are non-sticky. It is effective against woodpeckers, sparrows, and crows.
Remember, bird removal is not a task for inexperienced individuals. Contact an experienced bird removal technician if you have bird problems.
Apart from this if you are interested to know about Renting in Sydney then visit our REAL ESTATE category.