Last Updated on November 15, 2022 by hassan abbas
A canvas is the most artistic display of your photos and the best option for decorating your home walls. The canvas has enormous benefits over other types of photo displays and demands little care.
Luckily, the canvas is durable and has considerable longevity. But, almost everything demands care and necessary precautions. So, by following easy care instructions, you can maintain the life and quality of the canvas even more.
So let's check out and follow essential caring tips for your canvas that will make canvas prints shine every year.
Pick an Ideal Place for the art
The canvas must rest in an ideal place, which should have everything in moderation. The moderation signifies subtle natural light, shade, and ventilation. A canvas under too much direct sunlight is not good, as it may fade the print very slowly. The pressure of prolonged high heat will make it dull gradually.
The damage to the canvas is insignificant and slow, but little care goes a long way. The premium customizable photo print canvas is coated with protective film, UV scratch proof, and a sawtooth hanger.
Your favorite photo is printed with the latest ink technology, and the canvas is available in various shapes and styles. In addition, the tiny caring tips with numerous advantages make it the best option for displaying photos.
Easy Dusting Rules
The dust particles cover all the elements of the house. Although the canvas is hung vertical, it still sometimes catches dust. For dusting it, pick a clean, soft, and dry cloth.
Get rid of the dust very gently. In the flow, you may forget and unintentionally rub it hard and temper the print. So, always clean it softly for a long-lasting premium look.
You can use a soft brush, feather duster, soft linen, or cotton cloth for dusting. The regular dust is appreciated for canvas prints.
Get rid of Stubborn Stains.
Unfortunately, due to an accident, the canvas print can get a stain. Under such circumstances, you must use a clean and soft damp cloth. Rub the area gently with the fabric.
In case the stain is stubborn, dilute the mildest home detergent and use a cloth sock in it. Spin it and rub the piece gently
One should avoid using harsh cleaning chemicals at any cost, as they can smudge the print. Also, you can call in the experts to med your precious canvas.
The Transportation Hacks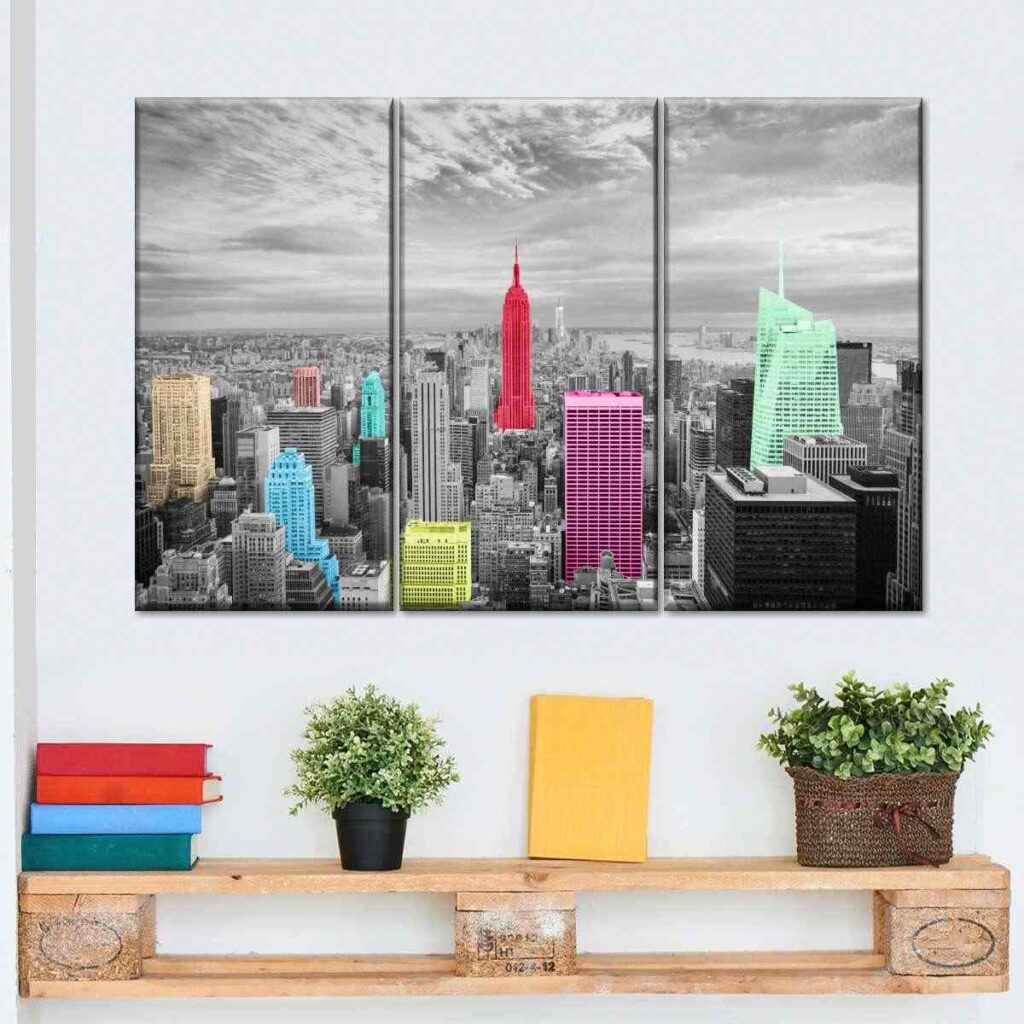 Don't miss your gorgeous canvas in any condition, as the transportation of canvas prints is so easy and manageable. The canvases are lightweight and durable. They are fall-proof and can be transported easily.
While packing the canvas, make sure to wrap it in acid-free paper. It will prevent it from getting yellow, and you can transport them effortlessly in bubble wrap or brown paper.
Limit Exposure to Excessive Humidity
A place with excess humidity is not suitable for the canvas. It may not disturb it now, but over time it may turn the print dull. So, if you are planning to hang it in a restroom wall or a space full of humidity, ensure proper ventilation. The cool and dry places with natural or indirect sunlight or a little shady spot are best for canvas mounting.
A few Essential Tips for Canvas
There are a few general rules that everyone knows at the back of their mind. But, we tend to forget it unintentionally. So, here are those tips you must take care of while admiring the canvas.
Wash your hands before packing the canvas. While bringing it down, you may stain it with your dirty hands.
While you are admiring the beauty of canvas, it's a basic rule never to touch it. It can make it shabby and stained.
For an ideal mounting, keep it above the reach of children. Place it where there are the most negligible damage chances.
You can touch up slightly damaged canvas prints (scratched or nicked) with a felt-tip marker of a similar color.
Use cleaning gloves for treating the canvas or moving them.
You must regularly clean the dust off the canvas for a shiny print.
Let's Wrap it
The caring instructions are straightforward but still crucial to maintain the life of the canvas; you must follow the instructions. The canvas makes your simple photo look larger than life and gives a polishing effect to your walls.
So, follow the care instructions so that you can prolong the life of the beautiful canvases even more. The affordable, durable, and exotic canvases are worth it, and you must care for them at any cost.
They provide a focal point and texture to the wall and introduce a new color palette. It can be an iconic pre-made canvas or your custom photo print canvas, available in various styles.
Read More: Interesting Ways of Styling a Panoramic Canvas Prints in Your Wall