Last Updated on May 26, 2023 by hassan abbas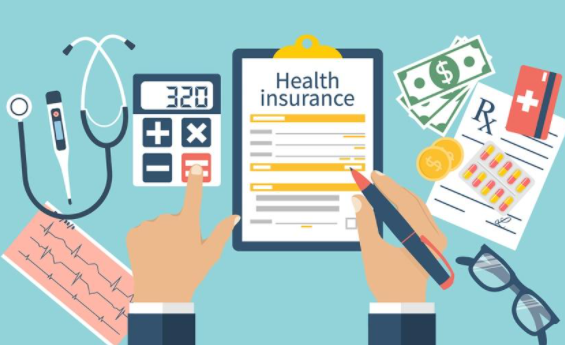 When you are reaching your retirement age or have already passed this age, health insurance becomes an important consideration. While it is apparent that you will need Medicare when you get to your retirement age, sometimes it is not enough. However, when you start hearing insurance terms from private health insurance companies such as supplement insurance, open enrollment, and Medigap, it can get confusing.
While insurance agencies such as The Benefit Link can help eliminate any confusion regarding insurance-related terms, it still pays to know more about the basics. So to help anyone who is wondering about when is the best time to buy a Medigap plan, we have created this helpful guide. We suggest you read this article until the end to clear up any confusion regarding Medigap.
What exactly is Medigap individual health insurance?
As mentioned above, Medigap is supplemental insurance that falls in the category of individual health insurance since one Medigap plan can only benefit one person. So, in short, if you and your spouse need to get Medigap insurance, both of you will have to get separate plans. Before we jump into when is the right time to get a Medigap plan, let's go through its basics and know what exactly is it all about.
Medigap is offered through private health insurance companies. It is meant to fill the gaps left by Original Medicare hence the name Medigap as it provides coverage where Medicare doesn't. Original Medicare doesn't cover some medical costs, including custodial care, private nursing, eye treatment, and prescription glasses, to name a few.
However, when you have Medigap, it will come into play to cover healthcare costs where Original Medicare fails to offer coverage. Medigap is available in 11 separate plans for you to choose from, and each Medigap plan offers varying levels of coverage. Medicare Supplement plans are categorized by plans A, B, C, D, F, F+, G, K, L, M, and N. While each Medigap plan offers some primary benefits, each of them also has its unique set of benefits that they provide in the form of coverage.
Some primary benefits each Medigap plan offers include coinsurance cost coverage, hospice care coverage, and more; Medigap plans are standardized no matter who the provider is. So the best health insurance companies stand out due to their customer services and the assistance they provide.
Medigap open enrollment period is the best time to enroll in Medigap
If you want to get Medigap, the best time to do so is during the open enrollment period for Medigap Supplemental insurance. The open enrollment period lasts for six months, and it starts on the month you turn 65. Keep in mind to avail of Medigap, you have to have an Original Medicare plan such as Plan B since Medigap can only supplement Original Medicare, and it doesn't act as a stand-alone insurance plan.
During your open enrollment period, you can buy any Medigap policy available in your state by contacting a health insurance provider. The best part about getting Medigap during this period is that you can buy Medigap even if you have pre-existing health issues.
Buying Medigap after open enrollment has passed
The good news is even if your open enrollment period has passed, you can still get Medigap regardless of your health conditions. The guarantee issue right makes sure that insurance companies can't deny you a Medigap plan or make you wait for the policy. However, keep in mind that the Medigap insurance rates may be higher after the open enrollment period has passed.
So if your open enrollment period has passed, you can still go ahead and apply for a Medigap plan. Thanks to the guarantee issue right, the companies are bound to provide you with a Supplemental plan in situations such as when your health coverage is terminated or expires.
Medigap is a great way to get affordable health insurance, so if you turn 65, it is best to enroll during the open enrollment period.
Apart from this if you're interested to know about Evaluate Disability Insurance then visit our HEALTH category.