Last Updated on October 17, 2023 by
Receiving a business loan in Malaysia isn't an easy task. There are many benefits to getting a business loan in Malaysia but having it approved is no easy task. The application process can be daunting and so very frustrating. However, the instant boost in cash flow and access to capital when you need it most is enough reason to make this long process worth your while.
If your loan application wasn't approved, you might want to take the time to consider why this happened, so you know what steps to take before reapplying. In this article, we'll examine eight common reasons why Malaysian business owners have seen their loans denied and how they can improve their application next time around.
Incomplete Documents
Financial institutions require many different documents to determine whether you'll be able to repay your business loan – it's no surprise that many people often miss out one or two. However, this mistake will cause a huge delay in processing your application.
Additionally, showing up with incomplete documents doesn't make a good first impression. You may come off as unprepared and unreliable, which is never a good thing when you're attempting to borrow a large sum of money.
Make sure you thoroughly review the documentation checklist your lender would have provided to avoid any unnecessary delays. Also, keep a copy of all your documents online so you can easily access them if you forget any.
You Have A Low Credit Score
Having A Low Credit Score Makes It Harder To Get Approved For A Loan
Besides checking various documents, financial institutions also check your credit score when verifying the creditworthiness of your business entity. Credit scores are an indicator of the risk the lender would face when loaning you money.
For established businesses, institutions usually look at business scores when evaluating your application – they only check your personal credit score if you are borrowing for a newer business. If your personal or business credit score has ever been tainted with late payments, default, or bankruptcy, your business financing application may be rejected.
Poor Cash Flow Or Revenue
Aside from credit scores, financial institutions would also ask for your financial records before approving loans for your business venture. Lenders use this information to find out if you can repay the business loan.
Institutions will require borrowers to have a minimum monthly or annual revenue before approving your business loan. Even if lenders don't impose a minimum revenue requirement, they would need to see financial statements that show sufficient cash flow.
Your Business Is New & Lacks Credibility
Besides imposing a minimum revenue, lenders usually require businesses to be in operation for a certain amount of time. Financial institutions usually only approve business loans for companies that have been in operation for at least six months.
Lenders have no idea what to expect when brand new startup companies apply for a loan. They won't have any indication of how your business will perform and whether or not you'd impose a major risk to them.
Not Enough Collateral
Most business loans require borrowers to put up collateral in case of any default during repayment. Collateral can be any asset, such as real estate, business equipment, vehicles, and more. If you can't afford to repay a business loan, the lender can seize that asset to recoup the outstanding balance.
If your business lacks collateral, lenders will not have enough to fall back on in case of default and will likely reject your business loan application.
Unclear Business Plan
Create A Detailed Business Plan
One of the most vital parts of the application process is having a solid business plan. Financial institutions need to know how you plan to invest your business financing. You need to provide them with a detailed plan, including details such as strategies, business model, and where the funds will be allocated.
Whether you want the business loan for equipment financing, business expansion, or working capital, the lender will want to know how you're planning to spend the money.
This will give lenders an idea of how your business will generate revenue and whether or not you'll be able to repay the loan. An unprepared business plan without thorough details can raise doubts for the lender, leading to a rejection.
Risky Business Plan
If you've got everything right plus the excellent financials to back you up, your business loan application could still be rejected if you are in a high-risk industry.
There are several industries that financial institutions tend to avoid because of the industry's high failure rates and instability.
For example, businesses involved in cryptocurrencies, adult entertainment, gambling, and cannabis would certainly raise some red flags on the part of the lender.
You can't just change your industry; instead, you can always consider alternative loan providers for your business loan. However, they may require more collateral or impose a higher interest rate.
Your Business Has Too Much Debt
Banks will take a look at your business' debt utilisation rate, which is the portion of the credit limit you are currently using. Lenders usually only accept applications if an applicant's debt utilisation rate is below 30%. If your business' utilisation rate is too high, banks will consider your business too risky to be eligible for a loan.
Having debt is no problem, but too much of it signals that you are not responsible with your finances and will not be able to repay the business loan.
How To Get Your Business Loan in Malaysia Approved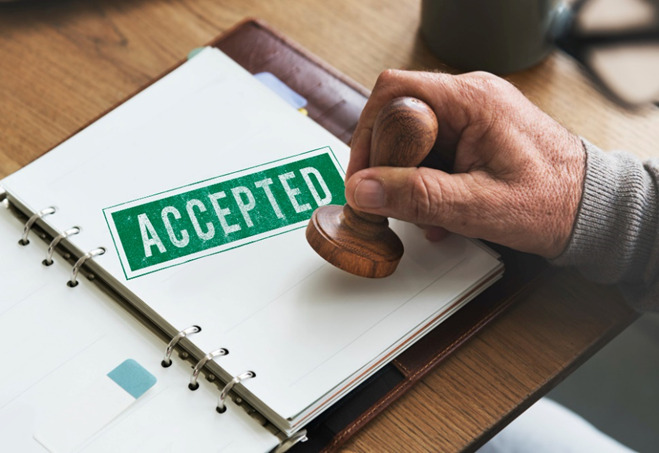 How To Get Your Business Loan Approved
Ask your loan provider why it was rejected
The best way to find out how to improve your business loan application is by asking what you did wrong in the first place. Don't be shy to ask. Just ask your loan representative what you need to fix. After some fixes, you can get your loan approved in no time.
Rebuild your credit score
You can still apply for loans if you have a poor credit score, but they commonly come with much higher interest rates. Therefore, the most economical option is rebuilding your credit score.
Start making payments on time and catch up on past payments to improve your credit history. This process can take months, but it is certainly the best way to improve your credit score.
Find out what loans you are eligible for
If your business loan was rejected because of insufficient cash flow, you could start taking steps to understand your business' financial situation better. You can monitor cash flow and generate projections to show that your business will have long-term success.
Apply for an alternative loan
If you keep getting rejected for the same business loan in Malaysia, it's time to reconsider and apply for a different type of loan. Start small and apply for business loans that you can afford, and you can finance your business needs one step at a time.
Use a business loan calculator to determine what type of loans you are eligible for. Just key in important information such as your sales turnover, loan tenure, interest rate, and more to find out what you can afford and apply for that instead.
Apart from this, if you are interested to know more about eligible then visit our Business category.