Last Updated on August 21, 2023 by admin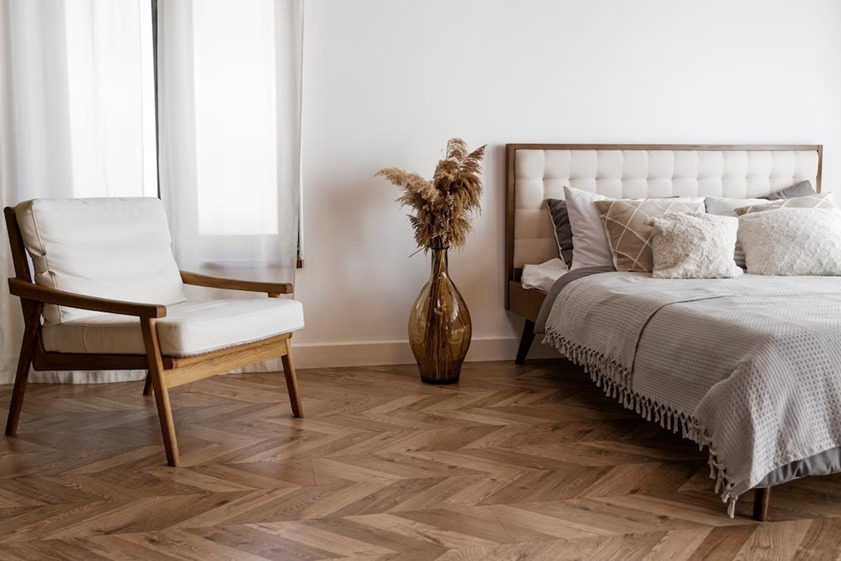 Having a comfortable and inviting bedroom is essential to rejuvenate both body and mind. Whether you want a serene space to unwind after a busy day or a cozy sanctuary for a good night's sleep, designing the perfect bedroom can make all the difference.
From wall colors to bedding choices and everything in between, we've got you covered with these wonderful suggestions to ensure your bedroom exudes warmth and comfort for optimal rest!
1. Set the Right Tone with Wall Colors & Decoration
You don't need extravagant decor or professional assistance to create a cozy ambiance in your bedroom. Choosing the right wall color is a simple yet effective way to set the tone for your space. Neutral hues like beige, brown, ivory, or cream create a calming atmosphere and serve as an excellent backdrop for further decorations. For a more vibrant feel, uplifting color palettes like purple, blue, or green can also create a soothing environment.
You can also make the room feel more interesting and inviting by decorating the wall with paintings, photos, or other wall decorations.
2. Indulge in Luxurious Bedding
Investing in high-quality bedding is crucial for a restful sleep experience. Opt for soft, breathable, and skin-friendly materials like cotton, linen, or silk. Silk bedding, in particular, not only offers a luxurious feel but also provides skincare benefits by minimizing skin creases and preventing early signs of aging. Enhance your bed's coziness by adding plush pillows and a fuzzy throw for that ultimate comfort.
3. Embrace Minimalist Decor
A clutter-free and minimalist approach can create a serene and calming atmosphere conducive to relaxation and sleep. Too many items in your room may distract you and lead to difficulties in unwinding. Also, make sure your room layout works well and gives you enough room to move around. Avoid placing furniture or items too close together so the room feels cramped and uncomfortable.
Choose timeless decor pieces and efficient furniture, like space-saving beds with built-in storage, to maintain an organized and tranquil environment.
4. Illuminate with Softer Lighting
Soft lighting is a game-changer for creating a modern and cozy bedroom. Consider investing in bedside lamps with a gentle amber glow to create a warm and inviting ambiance. Thoughtful lighting choices can foster a relaxing atmosphere, making it easier for you to wind down and embrace tranquility.
5. Utilize Aromatherapy
Transform your bedroom into a soothing sanctuary with the power of aromatherapy. Clean and fresh scents can have a calming effect, promoting relaxation and improving sleep quality. Utilize an aromatherapy diffuser in your bedroom to create a delightful atmosphere and enhance your overall well-being. An aromatherapy diffuser is not only going to enhance your room scent, but it can also serve as an additional decorative piece to your room.
6. Add a Personal Touch
You can decorate your room with items that hold sentimental value to you. Such as your family photos, posters of your favorite movies or bands, or other meaningful items which will give a personal touch and make you feel more comfortable.
7. Mind the Air Conditioning
A well-functioning air conditioning system is vital for a comfortable bedroom environment. Make sure your air conditioner is regularly serviced and maintained by professionals and reliable aircon services to ensure it can operate at its best. A comfortable room temperature will help you relax, improve sleep quality, and boost overall productivity!
By incorporating these simple yet effective tips, you can effortlessly transform your bedroom into a haven of comfort and relaxation. To purchase additional items to decorate your bedroom, you can easily do it now in the comfort of your home at a reliable shopping platform. Shopping online gives you the freedom to ask for a return and get a refund if the product you purchase is not satisfying for you. Thus, shopping online is becoming much more reliable and efficient!