Last Updated on March 7, 2023 by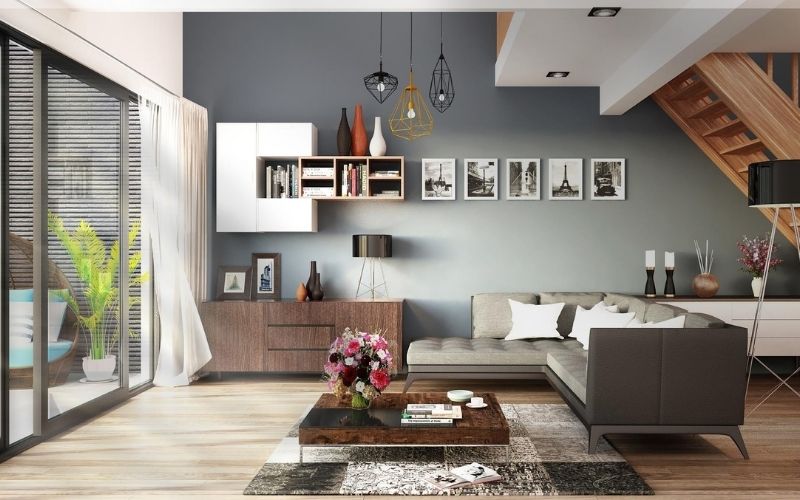 If you're thinking about sprucing up your space, you might be wondering if you should do it alone or if you should hire a professional. The following are five incredible benefits you gain from partnering with a Denver interior design firm for your project.
You Can Achieve Your Dream Look
This is a big benefit. The purpose of interior design is to give you a look you love – something you and your family can feel good about and be proud of. However, if you have no interior design experience, this can be a challenge.
An interior designer is skilled in many areas. One is in listening to their clients to understand what they are looking for. This includes reading between the lines, as clients cannot always clearly express their ideas. Another skill an interior designer has is making that dream look come true – often even better than the client imagines it.
You're Gaining An Experienced Eye
When imagining your dream look, it doesn't always suit the space. For example, the furniture might be too large or the color scheme might make the room appear smaller.
An interior designer has the experience that allows them to spot potential issues before you begin. And while the decision is still ultimately yours, your designer will talk through these issues with you. Together, you can determine how to make it work or decide on alternatives that will work better.
It Saves You Time
Handling your own interior design takes a great deal of time due to the planning, the shopping, and the setup. If any of your choices do not fit as you imagined, you then spend more time either returning them or trying to rework the design.
Having an interior designer means that someone else is making your dream come true. You can spend your valuable time on other things that you enjoy or need to do.
It Saves You Money
It may seem like hiring an interior designer will cost you more money, but it can actually save you a good deal of cash in a few ways. It helps you avoid design mistakes that could cost you thousands of dollars. It can help you stay within your budget, which may be difficult when shopping on your own. And it can provide an extra appeal that could increase the sale price should you ever decide to move.
You Get Access to a Variety of Resources
Interior designers have networks and access to resources that typically are not available to the general public. When you hire an interior designer, you get access to these resources, which can improve the results.
Hiring an interior design firm can help you achieve the look you want. If you're worried about tossing the reins completely to someone else, it's important to know that you can be as involved in the process as you wish. An interior designer is there to ensure your satisfaction, no matter how little or how much you want to be involved.
Is it worth it to hire an interior designer?
Hiring an interior designer is a personal choice that depends on your needs, budget, and design goals. If you want to transform your home or office into a stylish and functional space, an interior designer can help you achieve your vision. Their expertise in design principles, materials, and color schemes can create a cohesive and aesthetically pleasing environment that suits your taste and lifestyle. Moreover, an interior designer can save you time and money by managing the project from start to finish, coordinating with contractors, and sourcing materials at discounted prices.
However, hiring an interior designer comes with a cost and may not be feasible for everyone. Depending on the project's scope, an interior designer may charge a flat fee, hourly rate, or a percentage of the total project cost. There may also be additional furniture, accessories, and installations expenses. Therefore, it's essential to establish a budget and communicate it clearly with the designer to avoid overspending.